Tank Counter Top Filter, 5 Stages Ultra Pure With 2 Candles
Tank Counter Top Filter, 5 Stages Ultra Pure With 2 Candles
768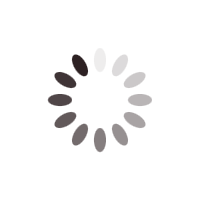 1 year warranty
Full coverage
---
Pay on delivery
Cash or card
---
Return for free
Up to 30 days
5 Purifying Stages
Easy Hanging On Walls
Leak Proof
Ant-Rust Base
Your morning cup of water will really be healthy when you use The Tank Power 5 stage Filter which is responsible for filtering your water from Sand, Silt, Rust, Small Impurities, Chlorine, Gases, Organic Materials, Taste and Odor. Moreover, it neutralizes the Acidity levels in water. With an easy adjustable stainless steel food grade faucet, water is fresh, clean and ready to be enjoyed.
Up To 500 Liters Per Day, The Tank Filter is the perfect solution for purifying tap water to provide clean water for drinking and cooking for daily use without the need for electrical power.
Hidden Under Your Sink, With TANK Ultra pure, your countertop is free. The unit is ideal for under the sink installation to prove that it can deliver clean water anywhere.
Hang On Your Wall, If there is no space under the sink, It's easy and available to hang the Tank Ultra Pure on the wall making it very convenient to your house.
TANK Cartridges, This Tank Filter is considered to be at the Heart of purity in order to provide a healthy life full of healthy water. Made only out of the purest and highest grade material, TANK Cartridges ensure you trusted filtration cycles that you can rely on.
| | |
| --- | --- |
| Number of Warranty Years | 1 |
| Brand | Tank |
| Cooling | No |
| Electrical Filter | No |
| Cartridge Type | Removable |
| Stages | 5 |
| Wow Deal From Date | Oct 13, 2018 |
| Wow Deal To Date | Oct 14, 2018 |
Compare with similar items