JBL T110 In-Ear Headphones, Black – JBLT110BLK
JBL T110 In-Ear Headphones, Black – JBLT110BLK
16
/
mo with Minicash installments
Get up to 40% off with minicash
350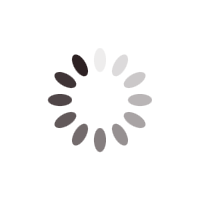 Cash on delivery
Cash or card
---
Return for free
Up to 30 days
Key Features
- Pure Bass Sound
- Buttons Controller
- Tangle-free Cable
Connectivity
Wired ( 3.5 mm )
Microphone
Yes ( Built-In )
Compatibility
Devices With 3.5 mm Port
1 Button Remote with Microphone, Control music playback with a convenient one-button remote. Got an incoming call? Answer it on the fly with the built-in microphone.
Tangle-Free Flat Cable, A flat cable that's durable and won't tangle up in knots.
| | |
| --- | --- |
| Brand | JBL |
| Model Name | T110 |
| Headphone Type | In Ear |
| Connectivity | Wired |
| Compatible With Devices | Multi Devices |
| Microphone included | Yes |
| Color | Black |
Compare with similar items

Customer reviews
Expert reviews
Very comfortable
These headphones are very comfortable and the sound is great. I use them in my cell phone and laptop for phone calls and listening to music.
Written by bhphotovideo.com customer
I loved how these earphones sound and fit in the ears. The bass is amazing, and unlike any other earphones in the market of this size. I have used these earphones for many months now. They still behave as good as new. The orange color inside the white translucent earbuds looks very trendy.
Written by amazon.com customer
Surprisingly Good Value
For the price you can't go wrong, good base and highs. Recommended
Written by bhphotovideo.com customer
I really liked these at first. They fit nicely in my ears, the sound was good, slightly muffled but better sound quality than other headphones I've used. After a few weeks of using them on a daily basis, the left side decided to stop working and the right side followed shortly after.
Written by amazon.com customer
Nice and simple for everyday use
A great pair of buds for everyday use, very inexpensive.
Written by bhphotovideo.com customer