JBL Live 660 Bluetooth Over Ear Headphone with Mic - Blue
JBL Live 660 Bluetooth Over Ear Headphone with Mic - Blue
390
/
mo with Minicash installments
Get up to 40% off with minicash
7,495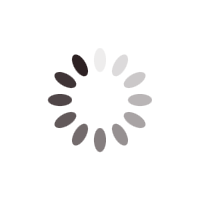 Cash on delivery
Cash or card
---
Return for free
Up to 30 days
Key Features
- Driver size (mm): 40
- Impedance (ohms): 32
- Bluetooth 5.0
- Up to 50 hrs battery life
- Charging time (hours from empty): 2
- Noise Cancellation
| | |
| --- | --- |
| Brand | JBL |
| Model Name | Live 660 |
| Headphone Type | Over Ear |
| Connectivity | Bluetooth & Wireless |
| Compatible With Devices | Multi Devices |
| Microphone included | Yes |
| Color | Blue |

Customer reviews
Expert reviews
Great for music, but...
Wonderfully made, comfortable enough to forget I have them on. I wish they had more bass tho! Cons: the controls are small and it takes a while to figure out which buttons allow you to answer calls and adjust the volume.
Written by crutchfield.com customer
Perfect for me
I basically bought this item for noise canceling. It is incredible for that. I have also used it for listening to music. It has great sound quality. Compared to the triple priced competition, this was a great purchase for me.
Written by nfm.com customer
These headphones were a little bit of a let down from JBL. The sound was not as dynamic as JBL typical provides. The bass was ok. The headphone for movies was what I liked the best. 40 hours of battery life is incredible. Overall a decent pair of headphones for a decent price.
Written by amazon.com customer
Great affordable noise cancelling headphones with features
Comfortable, quality noise cancelling headphones. Love the Bluetooth feature with no cords to attach! These fold down to a nice travel size as well. Happy with these, better than I expected for the price point.
Written by crutchfield.com customer
Good product I'll buy it again
Love to hear great sound, great music and answering calls great product
Written by nfm.com customer