Amazon Echo Dot Smart Speaker 4th Generation, Glacier White
Amazon Echo Dot Smart Speaker 4th Generation, Glacier White
149
/
mo with Minicash installments
Get up to 40% off with minicash
2,999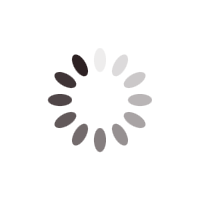 Cash on delivery
Cash or card
---
Return for free
Up to 30 days
Speakers
1.6" front-firing speaker
Key Features
• Smart speaker with Alexa
• Time, alarms, and timers on the LED display
• Voice control your home
• Designed to protect your privacy
• Call friends and family who have the Alexa app or an Echo device
Connectivity
Dual-band Wi-Fi supports 802.11a/b/g/n/ac (2.4 and 5 GHz) networks
| | |
| --- | --- |
| Brand | Amazon |
| Model Name | Echo Dot 4th Gen |
| Color | White |
| Port Type | 3.5mm Audio Cable |
| Connectivity | Wired/Wireless |
| Number of units | 1 |
| Bluetooth | Yes |
Compare with similar items

Customer reviews
Expert reviews
Great product
[This review was collected as part of a promotion.] I have always heard people brag on these echos before and now I can see why. You can ask this questions like you would type on google and it will give you an answer and play music for you. It can tell you jokes, answers and even the weather.
Written by qvc.com customer
Love every aspect of this 4th gen with speaker
I purchased the 4th Gen with speaker about 3 weeks ago, and it is a wonderful addition to my kitchen. It is great for asking questions related to cooking, conversions, and adding any music that I like to entertain while getting dinner or baking.
Written by belk.com customer
Love the Rich Sound
For my special needs kiddo, a variety of sounds to sleep by. Typically, anything with rain is the sound that plays all night. Such a rich and full sound, too!
Written by verizonwireless.com customer
I would definitely buy it again and again ....
I'm in love with my Echo Dot works desktop laptop phone car lights music to die for . I get a devotional to start my in the morning . ⭐⭐⭐⭐⭐
Written by nfm.com customer
The speaker doesn't always want to work and I have to reset all the time because it just doesn't work I can be in the room asking Alexa something and it doesn't hear me but the one in my dinning room will pick it up which is two rooms over.the sound doesn't always want to work.If all you want is the...
Written by amazon.com customer