Tank Power Cartridges, 6 Months Economy Pack
Tank Power Cartridges, 6 Months Economy Pack
6
/
mo with Minicash installments
299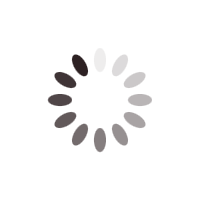 Pay on delivery
Cash or card
---
Return for free
Up to 30 days
Tank Power Cartridges
6 Months Economy Pack 
Developed With Blue Ring Technology
Tank Power 1s' Mesh Microns Start With 5 Microns And End With 1 Micron
FDA Approved
Power 1
Developed with Blue Ring

Technology using three layers of filtration, Tank Power 1 removes 10 times smaller particles than regular cartridges.
Tank Power 1s' mesh microns start with 5 microns and end with 1 micron, which filters out 10 times smaller particles than regular cartridges, guaranteeing 99.9% filtration of all impurities.
FDA Approved, Food Grade Material
Power 2

Developed with MicroPores Technology which guarantees the absorption of 99.9% of Chlorine Color, Taste and Odor.
Unique patent design and color
New conical shape, with a wider base that acts as an indicator for a correct cartridge installation.
FDA Approved, Food Grade Material
Power 3
Developed with MicroPores Technology which works with Power 2 guaranteeing the absorption of 99.9% of the Smallest Impurities, Organic Materials, Chlorine, Color, Taste, and Gases.
Unique patent design and color
Protected in its plastic case, eliminating the risk of breakage or cracking guaranteeing the optimum performance.
New conical shape, with a wider base that acts as an indicator for a correct cartridge installation
FDA Approved, Food Grade Material.
| | |
| --- | --- |
| Brand | Tank |
| Cooling | No |
| Cartridge Type | Removable |
| Stages | Unidentified |
Compare with similar items