Philips Lumea Advanced IPL Hair Removal with Pen Trimmer, White/Rose Gold - BRI921
Philips Lumea Advanced IPL Hair Removal with Pen Trimmer, White/Rose Gold - BRI921
738
/
mo with Minicash installments
Get up to 60% off with minicash
17,690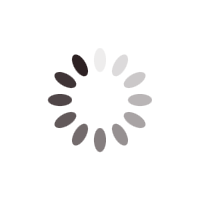 Cash on delivery
Cash or card
---
Return for free
Up to 30 days
Key Features
Long lasting hair removal.
Safe, fast and effective.
For face and body.
Comes With
Precision attachment
Satin Compact pen trimmer
Pamper yourself
Free Lumea App for a personal coach at your fingertips.
Large treatment window for fast application.
Integrated skin tone sensor.
Safe on sensitive areas.
5 light energy settings.
| | |
| --- | --- |
| Brand | Philips |
| Targeted Group | Women |
| Color | Multi Color |
| Model Name | Lumea - BRI921 |
| Type | IPL |
| Type | IPL Hair Removal |
| Power Source | Corded |
| Precision Trimmer Attachment | Yes |
| Type of Epilator | All Zones |
Compare with similar items

Customer reviews
Expert reviews
Didn't work for me
I wrote a review, but had an email saying it was rejected because I mentioned the price even though we can all see the price. My review was fair and honest and detailed but I can't be bothered to write all that out again so I'll just say I'm the "ideal" skin colour and hair colour for IPL and it has...
Written by philips-shop.co.uk customer
Terrible product
Almost a year after the purchase, I write to say it is horrible and does not work. My skin is what it calls perfect.. white skin and black hair. I did the skin test and I followed all the steps and time between sessions (with the app help and used the level 5), and I had no results, NO RESULTS,...
Written by philips-shop.co.uk customer
Sadly saw no improvement
I spent a lot of time reading reviews and was so excited to start treatment after reading all the success stories. I have pale skin and dark hair, and didn't see any reason why the Lumea wouldn't work for me. After completing the cycle, I was dismayed to see no change at all in my hair growth.
Written by philips-shop.co.uk customer
The joy of being Hair free
Absolutely Fantastic. I have very light skin and very dark thick hair.I was very self conscious about my facial hair and would wax and then pluck Everyday! My husband bought it for me and it's honestly the best thing I have bought.
Written by philips-shop.co.uk customer
I am pretty pleased with this product.
I have used my Lumea for 3 treatments now to remove facial hair and hair on my arms. The product is very easy to use, although while moving the product while you're lasering you have to remember the places that you've already lasered.
Written by philips-shop.co.uk customer