Miele Freestanding Digital Refrigerator, No Frost, 1 Door, 14 FT, Stainless Steel - K 28202
Miele Freestanding Digital Refrigerator, No Frost, 1 Door, 14 FT, Stainless Steel - K 28202
Buy with Minicash and get Orange Premier package contains 20GB + Free TOD subscription for the tournament

1,800
/
mo with Minicash installments
Get up to 40% off with minicash
35,999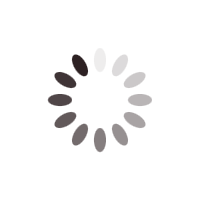 5 %i-year warranty
Full coverage
---
Pay on delivery
Cash or card
---
Return for free
Up to 30 days
Keep your groceries in excellent conditions with this stainless steel larder refrigerator - K 28202 from Miele. It has 381-liters of space inside and holds 21 bags of food shopping, so it's a great choice for large, busy households. As this is an auto defrost refrigerator, you'll never have the chore of manually defrosting as ice doesn't build up inside. Thanks to DynaCool Technology, cold air is constantly circulated around the cabinet too, creating the perfect climate for groceries, so everything stays fresher for longer. It's effortless to keep clean as the ComfortClean shelves can be easily removed and are dishwasher safe as well. This refrigerator has been tested for the equivalent of 20 years' use, giving you complete confidence in its build quality.
DynaCool Technology, In addition to temperature, air humidity is also an important factor for perfect storage conditions of food and chilled water bottles. With DynaCool Technology, an integrated fan uniformly circulates the air for optimum distribution of temperature and air humidity.
Dishwasher-proof shelves, Miele ComfortClean door shelves are made from high-quality glass and are scratch-proof, resistant to chemicals, temperature-resistant and highly transparent. All door shelves can be cleaned easily and hygienically in a dishwasher (up to 55 ºC). It is no longer necessary to manually wipe the shelves clean.
LED Lighting, The indirect lighting is atmospheric and emphasizes the high quality of the materials. LED lights provide optimum illumination of the interior compartment. Compared with conventional lamps, LEDs are particularly energy-saving and have a considerably longer service life.
| | |
| --- | --- |
| Number of Warranty Years | 5 |
| Product lifetime: is the availability period during which the supplier provides the products spare parts after the expiration of the warranty period. | 6 Years |
| Style | Unidentified |
| Brand | Miele |
| Fit Type | Free Standing |
| Capacity | Unidentified |
| Net Capacity Total Device in Litres | 381 |
| Color | Stainless Steel |
| Number of Doors | 1 |
| Shelves Material | Glass |
| Display | Yes |
| Frost Type | No Frost |
| Energy Consumption per Year in kWh | 116 |
| Noise Level in Decibels | 34 |
| Freezer Position | No Freezer |
| Height in mm | 185 cm |
| Width in mm | 60 cm |
| Depth in mm | 62 cm |
Compare with similar items