Indesit Built-In Gas Oven, Stainless Steel, 60 cm- IGW324IX
Indesit Built-In Gas Oven, Stainless Steel, 60 cm- IGW324IX
Buy with Minicash and get Orange Premier package contains 20GB + Free TOD subscription for the tournament

575
/
mo with Minicash installments
Get up to 60% off with minicash
11,499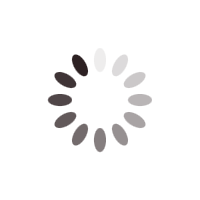 5 %i-year warranty
Full coverage
---
Pay on delivery
Cash or card
---
Return for free
Up to 30 days
As a part of your kitchen collection, the Indesit IGW324IX built-in oven provides the kind of cooking performance you'd expect to find in a professional kitchen. The oven is one of the appliances that have a great visual impact and makes the overall image of a kitchen more unique.
Soft Closing, The Soft Closing device is a system that uses new generation hinges to gently accompany the oven door and avoid slamming it shut.
Functionality, Knobs and handles have an easy ergonomic grip, and the panoramic glass door allows you to have a wide view of the oven inner compartment. Furthermore, the front panel shows all the cooking programs available in a clear and user-friendly way.
Saving, Indesit Oven achieved the energy efficiency rating of A class: reduced electrical consumptions to guarantee the best energy saving.
Easy Cleaning, Thanks to the special coating that covers the oven inner compartment, manual cleaning is very easy and not at all tiring or tedious.
| | |
| --- | --- |
| Number of Warranty Years | 5 |
| Product lifetime: is the availability period during which the supplier provides the products spare parts after the expiration of the warranty period. | 6 Years |
| Brand | Indesit |
| Color | Stainless Steel |
| Oven Type | Unidentified |
| Fuel Type | Unidentified |
| Installation Type | Built In |
| Speed Settings | Unidentified |
| Touch Control | Unidentified |
Compare with similar items