Black + Decker AerOfry Air Fryer, 1500 Watt, 4 Liters, Black - AF300
Black + Decker AerOfry Air Fryer, 1500 Watt, 4 Liters, Black - AF300
261
/
mo with Minicash installments
Get up to 36% off with minicash
5,800
%d-year warranty
Full coverage
---
Cash on delivery
Cash or card
---
Return for free
Up to 30 days
Black+Decker AerOfry Air Fryer, 1500 Watt, 4 Liters - AF300
Brand: Black+Decker
Type: Air Fryer
Model No.: AF300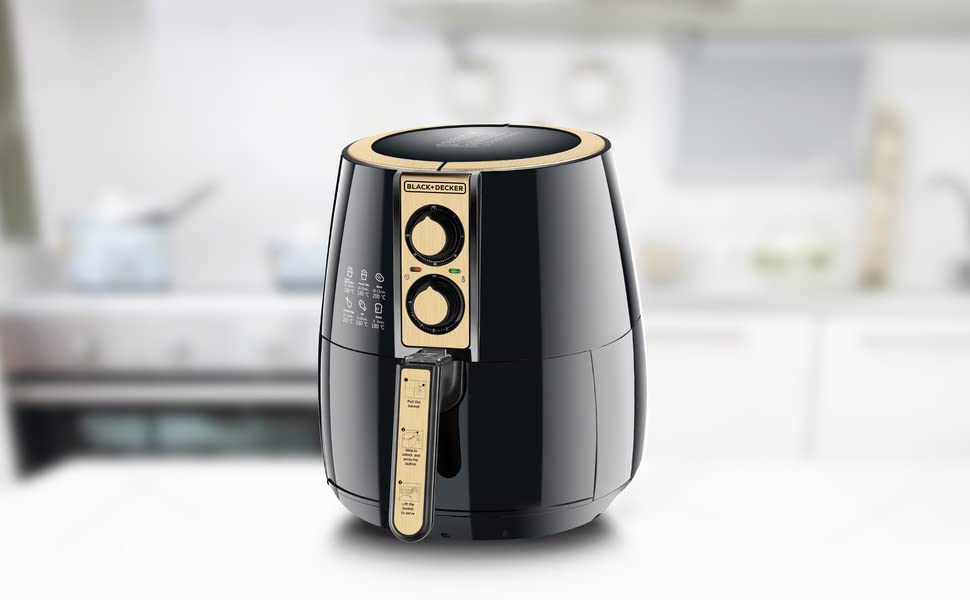 Black + Decker AerOfry Air Fryer, 1500 Watt, 4 Liters, Black - AF300
Brand: Black + Decker
Type: Air Fryer
Features:
- Rapid hot-air circulation system
- Multifunctional
- Timer function
- Safety detachable handle for food basket
Capacity: 4 Liters
Power: 1500 Watt
Color: Black
Model No.: AF300
Choose the Right Temperature
Black + Decker AF300 gives provides manual variable temperature control for easy and accurate use.
All you need to do is to fill the pan with food and insert the pan into the chamber then choose the temperature and time.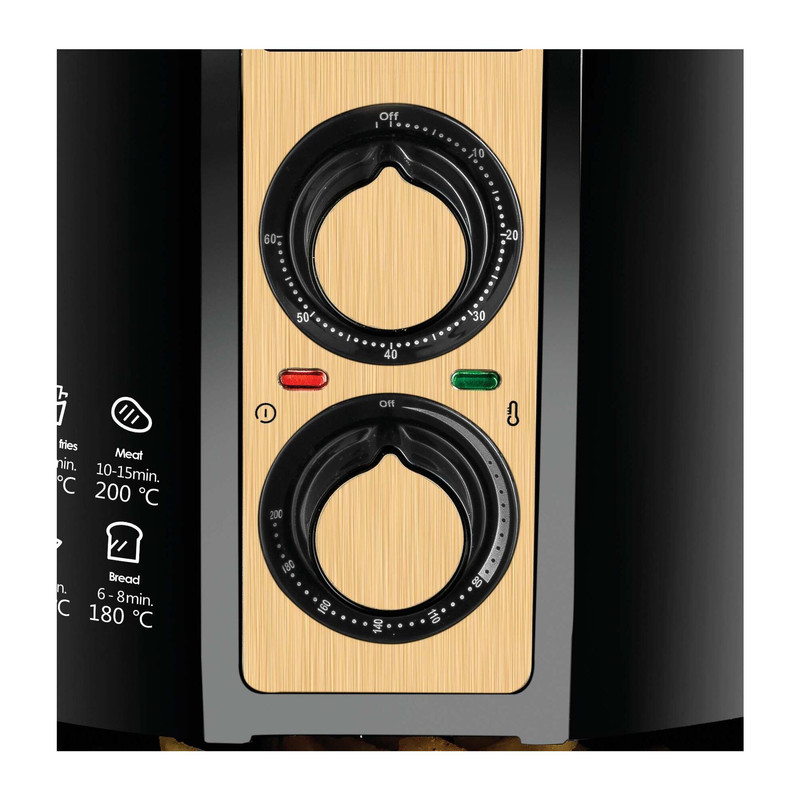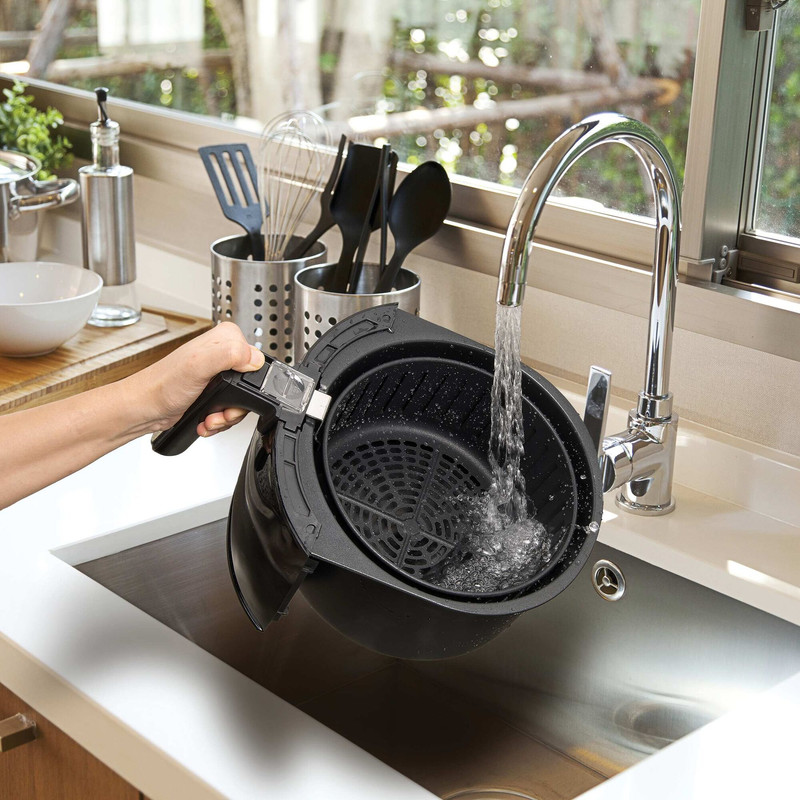 Easy to Use and Clean
The basket is so easy to clean and safe to be washed in the dishwasher.
For easy use, the pan handle is completely insulated from heat, so you pick it out and insert again freely.
For safety, the AEROFRY does not start until the safety lock is secured.
Amazingly, this compact airfryer comes with non-slip feet that provide stable standing in your kitchen.
| | |
| --- | --- |
| Number of Warranty Years | 30 Days |
| Product lifetime: is the availability period during which the supplier provides the products spare parts after the expiration of the warranty period. | 3 Years |
| Brand | Black + Decker |
| Model Name | AerOfry - AF300 |
| Fryer Type | Air Fryer |
| Color | Black |
| Wattage | 1500 Watt |
| Wattage | 1000 - 1500 |
| Capacity | 4 Liters |
| Fryer Capacity | 3.1 - 4 L |
| Timer | Electronic |
Compare with similar items

Customer reviews
Expert reviews
Nice
Good product
Written by noon.com-uae customer
I like it
Good
Written by noon.com-uae customer
Not value for money
Very low quality material used
Written by noon.com-uae customer
Easy to use
Its Amazing
Written by noon.com-uae customer
کویس
Ma sha Allah so good
Written by noon.com-uae customer